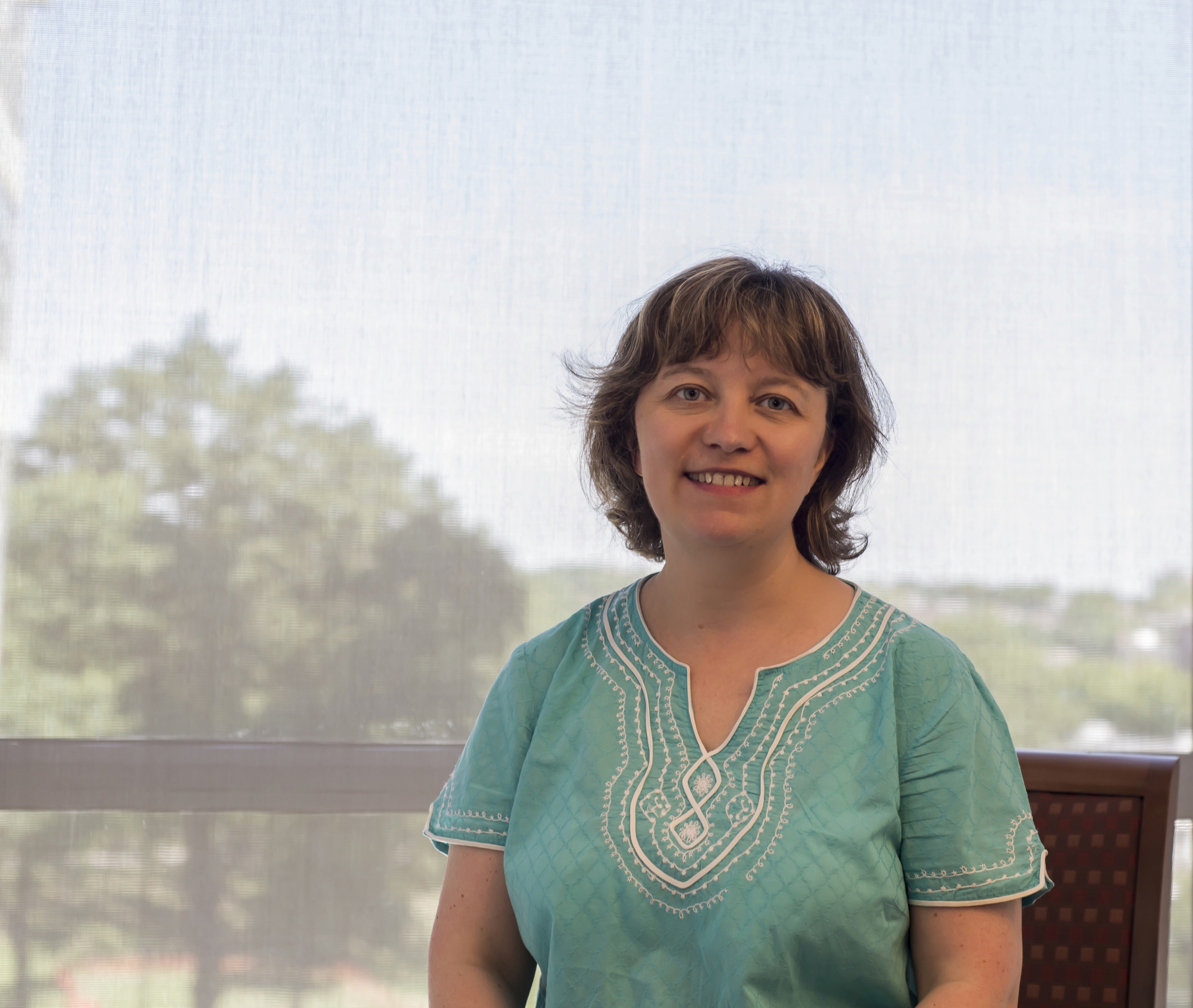 Catherine Vilcheze
Instructor | catherine.vilcheze@einstein.yu.edu |
My research area involves the study of the mechanisms of resistance to the first-line antituberculosis drugs such as isoniazid and pyrazinamide, as well as the identification and testing of new inhibitors against M. tuberculosis. We have shown that the main target of isoniazid is the enoyl-ACP reductase InhA, an essential gene of the fatty acid synthase type II system, deciphered the mechanisms of resistance to isoniazid caused by mutations in ndh encoding the NADH dehydrogenase, and identified a novel mechanism of INH and ETH resistance in M. tuberculosis (mutations in the mycothiol biosynthesis pathway). Screening of a commercially available chemical library led to the identification of 2 new compounds that are cidal against drug-susceptible and drug-resistant M. tuberculosis.
Torin Weisbrod
Lab Manager | torin.weisbrod@einstein.yu.edu |
I have worked with Bill Jacobs for over 20 years, and currently act as the manager of his lab. I oversee and facilitate all the daily research-oriented activities of the Jacobs group. I am also responsible for coordinating the import/export of scientific materials that support our work. I run occasional targeted experiments for Dr. Jacobs. Acquiring and maintaining the supplies and equipment necessary for our studies is another key part of my role.
Bing Chen
Director of BSL-3 Lab | bing.chen@einstein.yu.edu
I focus on new TB vaccine research and novel anti-tuberculosis agent development, use of animal models to investigate infections and pathogen-host interactions. I am responsible for the safe use of our Bio-Safety Level 3 facility at Einstein, including training and testing post-docs and students according to their own research projects. I also chair the regular meetings of the TB Research Group internal Biosafety Committee for TB research projects and coordinate protocols and resources for BSL3 experiments.
John Kim
Research Technician | john.kim@einstein.yu.edu |
Regy Lukose
Research Technician | regy.lukose@einstein.yu.edu |
Annie Dai
Research Technician | annie.dai@einstein.yu.edu |
I'm a technician in the lab, providing technical support for PhD students, post-docs, and other lab staff. I mainly work on molecular cloning, phage packaging and high-titer phage preparation for specific gene deletions. Also, I carry out some routine laboratory tasks such as preparing specific agar plates which are commonly and largely used in the lab.
Mei Chen
Research Technician | mei.chen@einstein.yu.edu |
My main responsibility is technical support for TB study using animal models in BSL3 facility. I perform IV, SQ, IP, aerosol infection of mouse; harvest and process organ/tissue/blood samples; provide gavage treatment. I also maintain transgenic/knockout mouse colonies. I help with bacterial phage work as well.
Sangeeta Tiwari
Senior Research Fellow | sangeeta.tiwari@einstein.yu.edu
Tuberculosis is a dreadful disease. Success of M.tb lies in its survival in macrophages by evasion of host immune responses. Only available vaccine till now is BCG, and its efficacy varies with age and geographical distribution. Therefore, my overall goal is to develop better understanding of the host-pathogen interactions and utilize that to identify potential new drug targets or vaccine candidates. My focus is (1) Identification of novel mycobacterial factors involved in virulence and evasion of host immune responses (2) Understanding of metabolic pathways required for survival and persistence of mycobacteria in the host. I am using multiple techniques involving combination of molecular biology, biochemistry, genetics, metabolomics, cell biology and Immunology to answer these queries.
Ilke Roelofse
Research Fellow | ilke.roelofse@einstein.yu.edu |
Mycobacterium tuberculosis (Mtb) persistence, marked by a subpopulation of cells that survive extensive antibiotic exposure without acquiring genetic drug resistance mutations, is a major impediment to treating tuberculosis (TB). Understanding the molecular mechanisms by which Mtb regulates this persistence phenotype is paramount to the design of novel anti-TB therapeutics. Employing a specialized transduction allele transfer method, precise null-deletions are being generated of various genes involved in the transcription initiation or amino acid biosynthesis pathways in virulent and biosafety level-2 Mtb strains. This research aims to investigate those effectors driving the antibiotic-induced persistence phenotype and may identify new drug target candidates for the improved treatment of TB.
Saranathan Rajagopalan
Research Fellow | saranathan.rajagopalan@einstein.yu.edu
My research interests are human pathogens, their drug resistance mechanisms and pathogenesis. I have been working on developing Next-Generation Sequencing diagnostics pipeline for human pathogens to provide results in a time frame that would impact patient care. Additionally, I work on a project to make a point of care drug susceptibility test for Mycobacterium tuberculosis and other human pathogens using next-generation luciferase reporter phages.
Katherine Kaugars
MD/PhD Student | kkaugars@mail.einstein.yu.edu
Vaccines prevent millions of deaths per year, but the current recommended immunization schedule only covers a handful of diseases. While a seasonal vaccine is available for influenza, this vaccine has limited protection against known strains of influenza and no protection against emergent, pandemic strains. By expressing the genes from divergent strains of influenza, I am using the HSV ΔgD-2 vector to generate a protective immune response against influenza challenge. We believe that the optimal HSV ΔgD-2 recombinant vector could lead to a universal influenza vaccine.
Olubisi Ashiru
Research Fellow | olubisi.ashiru@einstein.yu.edu
My research interest is in infection, prevention, and control of diseases, with the goal of understanding the interaction between pathogens and their host. My current focus is on Mycobacterium tuberculosis – the causative agent of tuberculosis (TB) in humans. An in-depth understanding of this organism and its genetics is required to manipulate and wage a successful war against it. The lab team has generated numerous auxotroph and transposon libraries of M. tuberculosis mutants. Joining the team, affords me the opportunity to use recombinant DNA technology in my investigation of the interaction between M. tuberculosis and its host cells. This is one of the steps in the multivariant approach to achieve the goal set by the World Health Organization (WHO) to eliminate TB as a public health problem by 2050.
Emmanuel Asare
Research Fellow | emmanuel.asare@einstein.yu.edu
My research is focused on the development of point to care diagnostics against drug resistant organisms, particularly Helicobacter pylori (H. pylori). H. pylori causes gastric ulcer disease, gastritis, and eventually leads to gastric cancer if left untreated. Moreover, there are increasing clinical isolates of this bacterium with resistance against first-line drug therapies. I am currently developing a highly sensitive luciferase reporter phage that will significantly reduce drug susceptibility testing time of resistant H. pylori clinical samples. In conjunction to the reporter phage platform, I am also optimizing the genotyping of H. pylori resistant strains with the Minion (Oxford nanopore) sequencing platform. The results of this research will positively impact patient care by rapidly determining drug susceptibility and expediting the correct treatments against H. pylori.
Sydney Wolin
Research Trainee
I am working to create a universal cell platform for vaccine production using Vero cells (kidney epithelial cells derived from the African green monkey). My goal is to produce an improved Vero cell line for the propagation of the HSV ∆gD-2 vector, an attenuated Herpes virus. HSV ∆gD-2 will hopefully be used in the future to generate vaccines for multiple diseases including Herpes, Influenza, and ultimately Tuberculosis.
Joseph Dardick
Medical Fellow | jdardick@mail.einstein.yu.edu
My research uses recombinant HSV viruses to study antibody-dependent cell-cytotoxicity (ADCC). I also create viruses that harness ADCC for broadly protective vaccines against Influenza, HIV, and other pathogens. ADCC occurs when our bodies make antibodies against pathogens which act like calling cards for immune cells. Immune cells recognize these antibodies and kill the infected cells. ADCC is an often-forgotten arm of the immune system, but I believe it holds the key to curing a broad array of disease.
Clare Burn
PhD Student | burn@mail.einstein.yu.edu |
My research is focused on characterizing the mechanisms of protection induced by a herpes simplex virus vaccine candidate developed in our lab that completely protects from disease and latency in animal models. We have identified a novel correlate of protection and are investigating pathways involved in generating and mediating the protective response. We are also collaborating with Garnett Kelsoe's group at Duke University School of Medicine to identify and test individual monoclonal antibodies as potential therapies for HSV disease.
Stephanie Velasquez
Lab Administrator | stephanie.velasquez@einstein.yu.edu
Keely Redhage
Project Coordinator | keely.redhage@einstein.yu.edu
I graduated from the Mayo Clinic with a M.S. in Molecular Pharmacology and Experimental Therapeutics. In addition, I have a BS in Microbiology/Cell and Molecular Biology with an emphasis in microbial pathogenesis. My research interests stem from infectious diseases to regenerative medicine.
Ana Nuñez
Administrative Assistant | ana.nunez@einstein.yu.edu